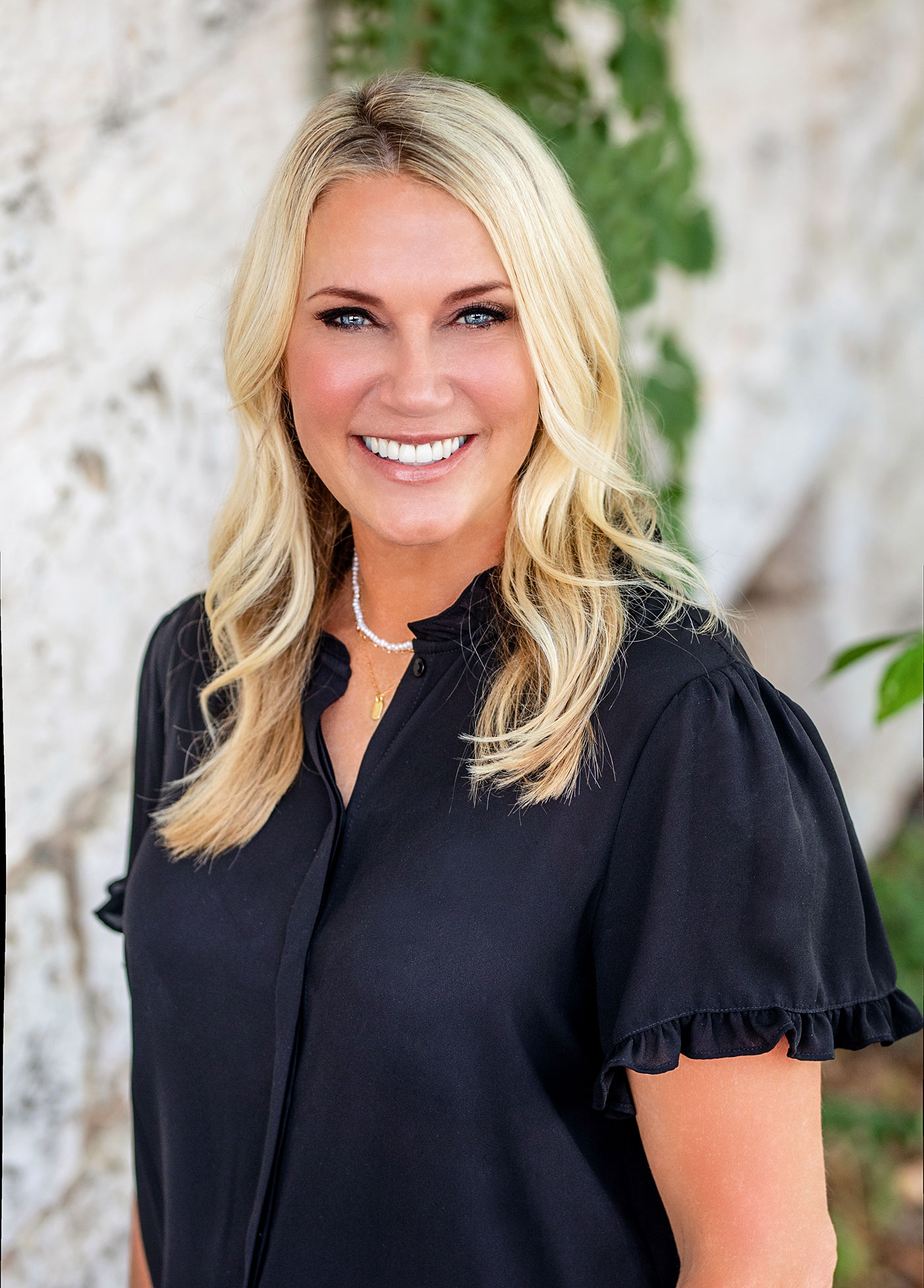 About Gwen Young
Gwen has moved around a lot in her life, a fact she celebrates. She knows the stress inherent in picking up one's life and trying to adapt to a new city. Gwen spent most of her childhood moving around Texas, Illinois and Colorado, but her sensibility is Texan, through and through. When her family moved to Austin six years ago, it felt like a homecoming. Gwen's creativity at navigating the complexities of the Austin real estate market and her personal experience relocating make her an ideal partner for high-end buyers and sellers across the Austin area.
With the persistence of a treasure-hunter, Gwen loves coming through for her clients. Gwen's concierge level of service is born out of her love of helping people, her innate curiosity for research, and her always-on commitment to communication. One of the best things a client can say about working with Gwen is that they don't know how she did it, but she uncovered the perfect opportunity and made it look effortless. Everything is on the table, especially in Austin's dynamic market, from negotiating a lease-back to unearthing a gem of an off-market home, to bringing the perfect buyer directly to the seller, to cleaning a client's pool before a photo shoot. Gwen is a natural at discovering ways to make the market work on her clients' behalf.
Gwen is part of the Dylan Everett luxury team. She is an enthusiastic collaborator and appreciates tapping into the wealth of team knowledge and the chance to develop her tactics with agents of all specialties. Being a part of the Compass network enables Gwen to focus on what she does best – prioritize her clients and deliver creative solutions in a complex market. Clients benefit from Compass's best-in-class marketing, tactical support, and vast agent network. At the same time, they have a partner and advisor singularly focused on helping them thrive during the process.
Gwen's time outside of Texas has made her appreciate being back. She believes you won't find friendlier, more welcoming people anywhere in the world, and she relishes the relaxed quality of life in Texas. Gwen lives in the Lakeway area with her husband, Pete, and is a proud mom to her three children Connor, Peyton, and Dylan. With her youngest son now in high school, Gwen brings 100% of herself to her clients. When she finds a precious spare moment, she enjoys the many local trails around Lake Travis with her dogs Baylor and Finnley.